Chauffeur Wedding Car Hire
Planning your wedding and car hire in Cheshire and surroundings? You need not look any further than Horgans Award Winning Wedding Cars. We offer chauffeur driven wedding car hire to make your big day extra special.
Arrive in luxury and style. We're proud to provide a wide range of personal services across Cheshire, Greater-Manchester as well as Tameside and all the surrounding areas.
You can choose your wedding car from a selection that includes classic cars, luxury vehicles, and vintage style cars for those whose hearts beat a little more quickly at the sight of a perfectly maintained vintage style of vehicle.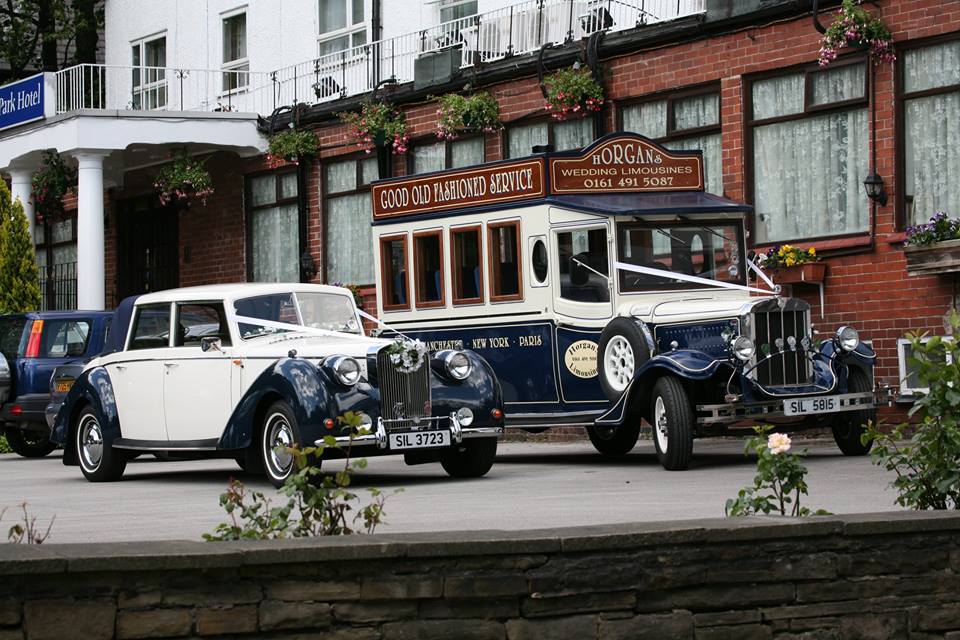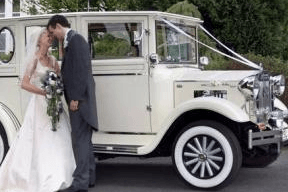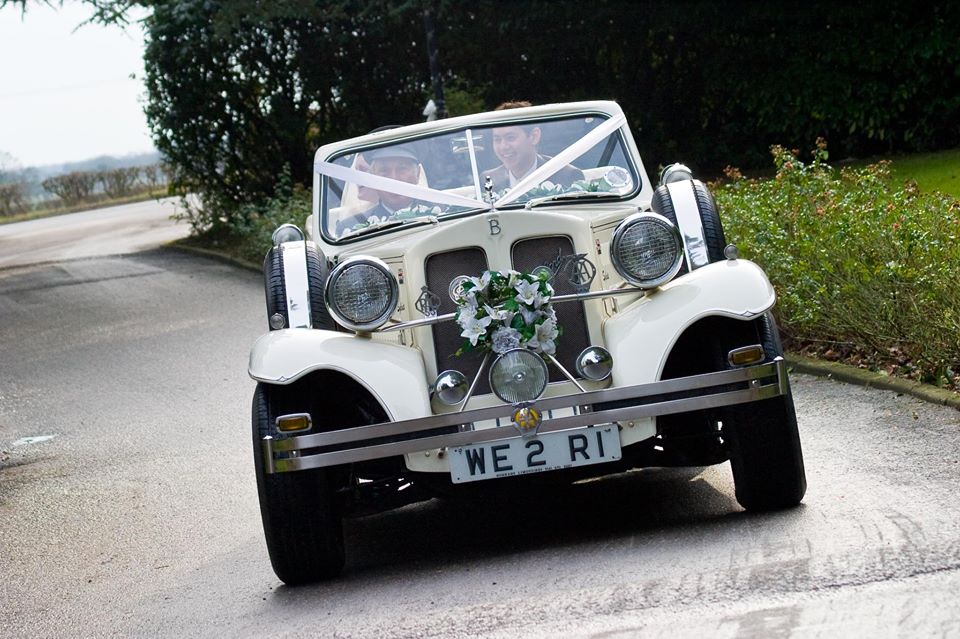 At Horgans Wedding Cars, you may be sure of professional and efficient wedding car service. You'll surely be amazed at our fleet of exquisite vehicles, all in perfect condition, whatever your wedding car hire needs in Manchester are, Horgans Wedding Cars is prepared to deliver precisely, what you require we are aware of the individuality of every client.
We're prepared to offer individual service to all of our prospective clients, and We desire to do our part in making your wedding or other important events an unforgettable memory, we dedicate ourselves to making sure that you receive exceptional service.
Contact us today, and we'll be most happy to answer all your questions and deal with any concerns you may have.
Contact Us Now
Let us transport you through time with your chauffeur at the wheel of our wedding car. And to complement the vehicle and the situation, he'll be wearing a 1930s uniform.
This attention to detail adds to the spectacle as you step from our wedding car into your future. You may be sure that all our chauffeurs are friendly and helpful. They're reliable, and we promise that they'll get you to the church on time. Also, they'll do whatever they can to make your day as perfect as possible. Horgans Wedding Cars have many awards for providing luxury wedding cars. We take pride in making sure that our clients are delighted with our service.